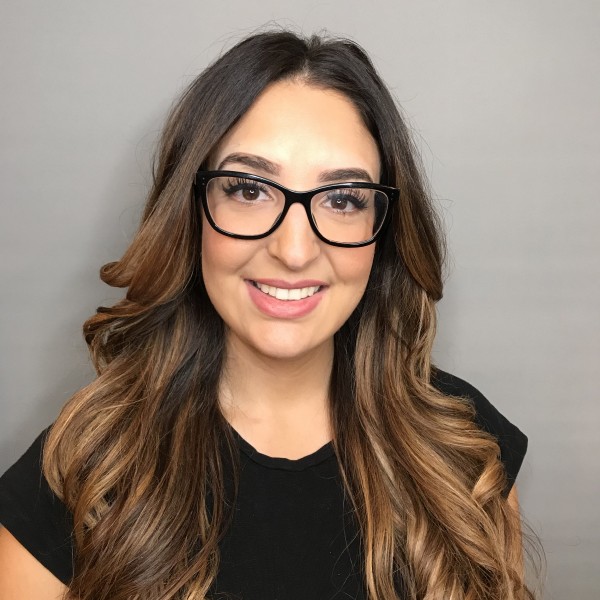 Stylist, Colorist & Make-up Artist
HOURS:
Tues: 1 pm - 8 pm
Wed: 1 pm - 8 pm
Thurs: 11 am - 6 pm
Fri: 10:30 am - 5 pm
Sat: 9 am - 4 pm


Hey everyone, here's a little bit about myself...
I live in Saugus with my husband Joe and our Golden Retriever Gary. When I'm not at Halo I like to spend time with family and friends, travel with my husband and spoil my pup!
I began my journey to become a stylist in 2011. I attended Hairs How school of Modern Beauty. As soon as I started I knew this is where I was meant to be.
While in school I started working at Halo Studio as a receptionist. That's when I learned that I loved Halo Studio and wanted to further my career here.
As soon as I got my cosmetology license I started assisting and now I am a full time stylist.
I can honestly say I love everything about my job. From cutting, coloring, styling, makeup and of course my clients! It gives me the opportunity to be creative.
I enjoy taking classes to further my education, learning different techniques and keeping up with new trends!
My goals are to always have my clients feel relaxed, happy, confident and beautiful when they leave my chair!
I look forward to meeting you!
-Jenna