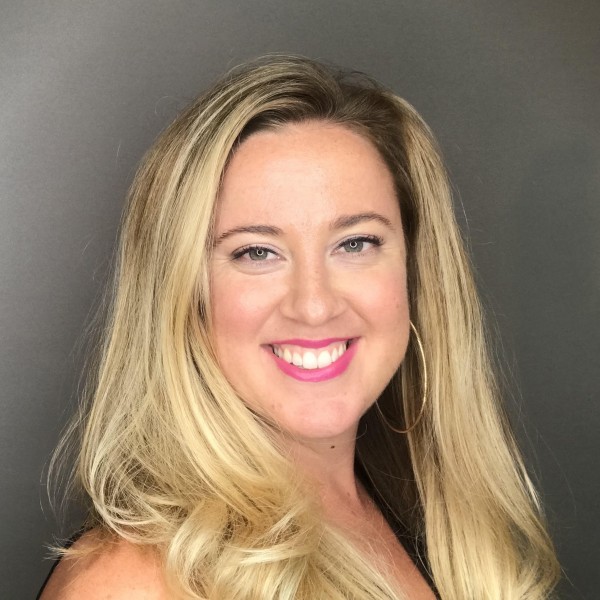 Owner/ Stylist & Colorist
HOURS:
Tues: 1 pm - 8 pm
Wed: 1 pm - 8 pm
Thurs: 11 am - 6 pm
Fri: 1030 am - 5 pm
Sat: 9 am - 4 pm


Hello, my name is Jennifer Murphy and I'd love to tell you a little bit about myself. I was born and raised right here, in the city of Melrose. My whole life I always said I wanted to be a hairdresser. I would tell my parents and their reaction was "You don't want to be a hairdresser, you'll be on your feet all day and you won't have insurance!" After high school, I went to college thinking maybe I would be a teacher or a chef. I always went back to hairdressing. After a year and a half thinking "what the hell am I doing here". I told my parents I was dropping out of college and going to hairdressing school. Shockingly, they couldn't have been more happy. They said "Jenny, we're just so happy that you WANT to do something!" That's when I made the best decision I have ever made.
I attended Blaine Academy for Cosmetology. I finally felt like I was in the right place, at the right time. Now here I am, almost 9 years later, the owner of my own salon. In those years in salon, I've had experience in reception, assisting, and of course hairdressing. I am fully trained and qualified in Goldwell and Aveda color and products. I love going to classes and continuing my education. I don't think you can ever know too much.
My clients always ask me, "What do I like better, color or cutting?"- I can never answer that. I love my job. I love what I do. I love a client walking through the door looking and feeling one way, and leaving feeling like their best self. They leave happy, refreshed, and maybe walking out the door with a little more attitude. I always say, "when we look good we feel great!" There is no better feeling than that. Making a person feel confident and beautiful is a pretty good way to end the day. I hope I can do the same for you.